2022 Northern Dinner – Wednesday 4th May 2022
A new venue for 2022, and a midweek date, by which we hope to minimise the dreaded Friday traffic and avoid the date clashes with hotel wedding bookings.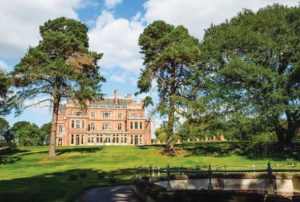 The hotel is characterful and has excellent rooms – these are now bookable by telephoning the hotel directly and mentioning the Club dinner date.
The various rooms can be viewed on the website (Rossington Hall; press 'book a room' to see the pictures). Phone 01302 866822.
The hotel adjoins the Northern Racing School, off the old Great North Road – A638.
Alternative accommodation can be booked just over half a mile away at the Best Western Premier Doncaster Mount Pleasant Hotel, DN11 0HW 01302 868696; again, say you're with the Lagonda Club.
Further information from Nigel Hall, [email protected] or 01457 762766 (home) or 07831 638383 (mobile).
Please follow the link below to book your meal: