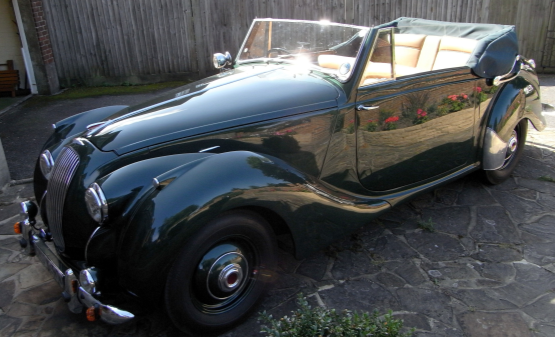 Overview
| | |
| --- | --- |
| Car Type | DB 2.6 |
| Date in Production | 1948 to 1953 |
| Number Sold | 512 |
| How many exist today? | |
Technical Details
| | |
| --- | --- |
| Track Rear | |
| Track Front | |
| Length | |
| Wheelbase | |
| Kerb Weight | |
| RAC Rating | |
| Engine Manufacturer | |
| Type | |
| | |
| --- | --- |
| Firing Order | |
| Carburettor. | |
| Dynamo | |
| Bore X Stroke | |
| Ignition | |
| Displacement | |
| Fuel System | |
| Clutch | |
| Gearbox | |
| Coolant | |
| Specific Output | |
Information
The Company was unable to put the 2.6 into production for lack of a steel ration and David Brown bought the company in 1947, as he did Aston Martin, and merged them in 1948.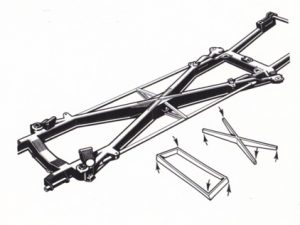 The Bentley designed engine and chassis were the company's chief assets and they and the car works were transferred to Feltham. More prototype 2.6's appeared using a David Brown S430 synchromesh gearbox and, in this form, the car went into production early in 1949.
Most of the bodies were built by the factory but a few went to coachbuilders, notably Tickford who slowly took over production of more and more cars.
The Bentley 2.6 engine was later used in the DB2 and DB2/4 Aston Martins, the latter eventually in the 3 litre form